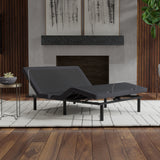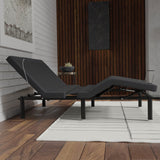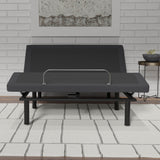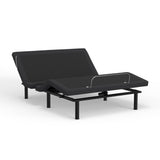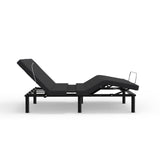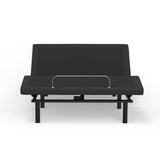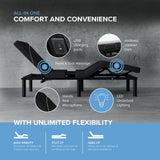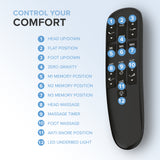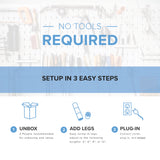 
SBKDG2
$2,699.00
NEW IMPROVEMENTS INCLUDE
Zero-Clearance Capability with velcro safety straps
New Remote Design
Hand-Free Voice-Command Microphone
Upgraded Control Box with a new type of connection for cables
Emergency Battery Strip requires fewer 9-volt batteries for operation
Structural Frame redesign for wall glide capabilities
Additional Massage functions are programmed into the control box with options for a 10, 20, or 30-minute timer
Mattress Retainer installation is easier with fewer parts 
The instruction manual has been revamped and streamlined for a user-friendly experience
FEATURES

Wireless Remote
Head up/down
Foot up/down
Flat Position Preset
Zero Gravity Preset
Anti-snore Preset
3 Memory Buttons
Dual massage or isolated massage at the head or foot with
three intensities and a timer for 10, 20, or 30-minute intervals.
Night Light
USB Charging Ports
Mattress Retainer Bar
Emergency Battery Strip
TWIN XL/CKS SIZES ONLY
Connecting Straps: prevents two adjustable bases from drifting apart if used without a bedframe.
Synchronization Cable: synchronize two adjustable bases in movement and features.
Velcro Securing Straps: for zero clearance applications to secure the adjustable base to a bedframe slat system.
CAPABILITIES

 Zero Clearance: designed to sit on top of a flat surface or compatible bed frame, without the use of legs.
Hands-Fee Microphone: voice command actions.
Wall Glide: Allows the adjustable base to glide towards the wall when inclined; keeping you closer to the wall or nightstand.
Weight limit: 750 lbs. including mattress and users.
Adjustable bases can be used within or on top of a bed frame or as a standalone bed.
Weight: 0.0 lb